Analogue model of the Alpine foreland

Bonnet C., Malavieille J. & Mosar J. (2007). Interactions between tectonics, erosion and sedimentation during the recent evolution of the Alpine orogen – Analogue modelling insights. Tectonics, 26, TC6016, doi:10.1029/2006TC002048.
Folding in the Jura High Range (Chasseral-Switzerland)

Schori M., Mosar J. & Schreurs G. (2015). Upper detachments during thin-skinned deformation of the Swiss central Jura: a kinematic model across the Chasseral. Swiss Journal of Geosciences. 108(2), pp. 327-343 doi 10.1007/s00015-015-0196-x.
3D model in the Prealpes Medianes Klippen (Switzerland)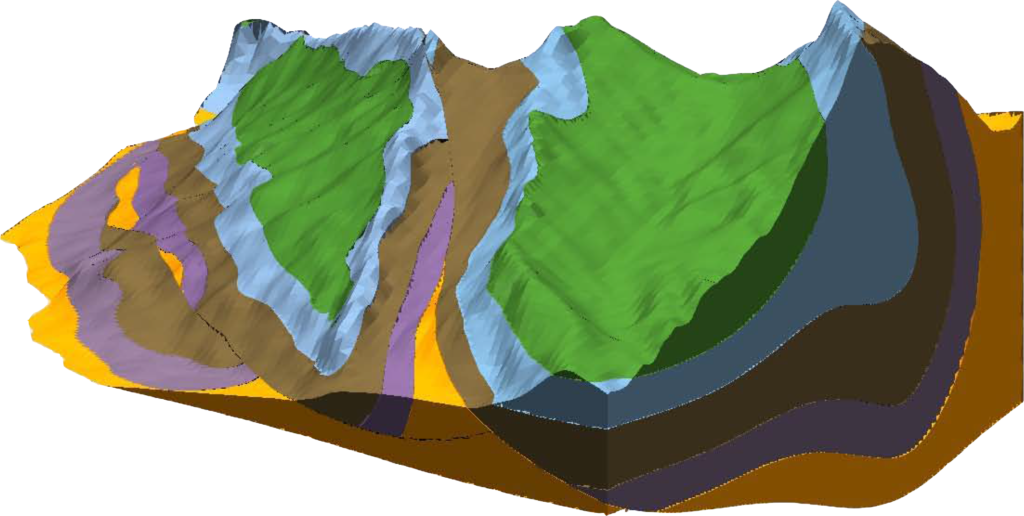 Matzenauer E. (2012). Tectonics in the Préalpes Klippen and the Subalpine Molasse (Canton Fribourg, Switzerland).Geofocus 31207pp.
Earthquakes in Canton Fribourg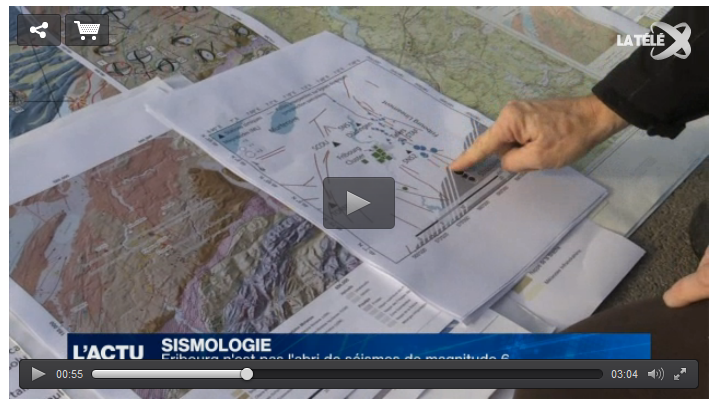 Shale gas issue in western Switzerland